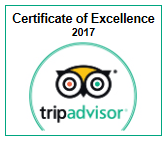 The D.H. Lawrence Birthplace Museum is the childhood home to the controversial author D.H. Lawrence and is in the ex-mining town of Eastwood, surrounded by lovely countryside, both of which influenced Lawrence's life and literature. It is open to the public as a museum and we welcome everyone to come and find out more – whether you've read any Lawrence books or not!
Check out our Visit Us section to find out more about visiting the Museum and any scheduled closures we may have for group bookings.
---
D.H. Lawrence Festival of Culture

This year's D.H. Lawrence Festival of Culture is running from Friday 24th August – Saturday 15th September. There are lots of events happening across Broxtowe to celebrate Eastwood's literary genius, from talks and presentations, to Nordic Walks and heritage open days (see below for more information).
Check out the website for the full events listings online at https://www.lleisure.co.uk/events/ or you can download the festival guide here.
Nordic Walking
There will be FREE Nordic Walks around Eastwood, discovering the area that inspired many of Lawrence's works. As well as the Nordic Walk, you also get a FREE tour of the Birthplace Museum, where the Nordic Walk starts and finishes. For more information, or to book, please call Bramcote Leisure Centre: 0115 917 3000.
Beginners: Thursday 30

th

August, 1.30pm-2.30pm

Intermediate: Thursday 6

th

September, 10.00am-11.00am
Lawrence Talk
Fancy learning more about the early life of Eastwood's most notorious writer? The D.H. Lawrence Birthplace Museum and the writers from Chapter & Verse are delivering a FREE talk on Wednesday 12th September, 2pm-3pm, in the cafe at Durban House Day Spa.
---
Heritage Open Day
As part of Heritage Open Day and the D.H. Lawrence Festival of Culture, we're offering FREE drop in taster tours of the Museum's ground floor led my costumed guides, with an interactive demo of our Victorian Washhouse. Come join us on Saturday 8th September from 11.00am-4.00pm (last admission at 3.30pm), where there will also be FREE activities running in the Museum Gift Shop and the opportunity to try some traditional Victorian treats.
---
Nottingham Literary Greats
Nottinghamshire is home to several literary greats, including D.H. Lawrence and Lord Byron. Nottingham's status as a UNESCO City of Literature celebrates the impact and contribution these local writers made to the literary world.
Check out Visit Nottingham's new video celebrating our literary greats and start planning your trip to the county to experience these amazing heritage sites.
---